Bikini Girl: Meet Tahoe Club 100 Bikini Bombshell, Stephanie Griffith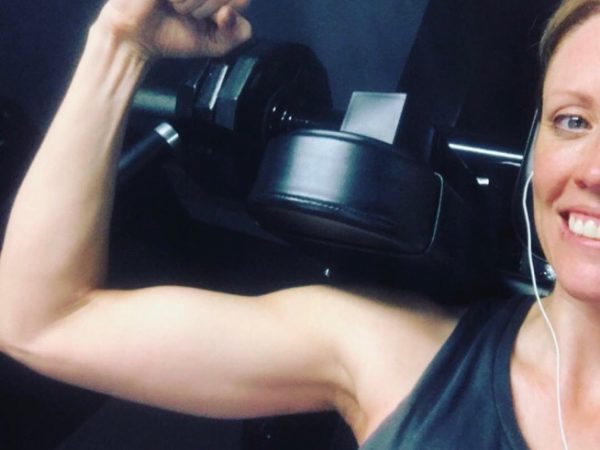 Bikini Girl: Spotlight on Stephanie Griffith
Meet Tahoe Club 100 sponsored Bikini Bombshell, Stephanie Griffith. She is only 8 weeks out until her big NPC Bikini Competition (National Physique Committee) debut in Reno, NV!
The journey to the NPC Bikini stage requires strict training and diet to achieve what the judges are looking for. Competitors strive for excellence in balance, shape, overall physical appearance and stage presence.
Stephanie is training with Club 100 Trainer, Bikini Bombshell coach and NPC Bikini Alum, Tara Wallace of Splie' Fitness. Tara has Stephanie working hard, prepping her for her big day on stage. We know because we see the amount of her Facebook check In's to the Tahoe Club 100 Training Facility!
Stephanie took some time from her training and answered a few questions about her journey as a Tahoe Club 100 Bikini Bombshell.
Happy Training Stephanie! Keep up the hard work! We are excited to follow you to the stage! Stay Healthy and Be Fit!
For more information on the Tahoe Club 100 Bikini Bombshells, follow us on Facebook, Twitter, Google +, Instagram and stay tuned to the Tahoe Club 100 Blog for some exciting new announcements coming soon.
~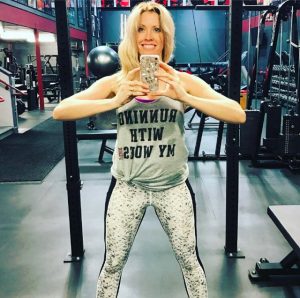 Q: What made you want to do a show?
A: "I remember it clearly because it was a pivotal point in my life, a complete lifestyle change. To get extremely healthy, to get strong, to quit hating some parts of my body, to feel energized again and to start feeling better on a daily basis instead of sluggish and sick all the time. To kick some bad habits, not just temporarily but for good. Like I said, a complete lifestyle change."
Q: What have you gained so far in your training?
A: "So much!!! Energy, a positive attitude, and endorphin's that make me feel so good every day. A new knowledge about nutrition and how to eat properly, not just for training or a diet, but for every day life. I will continue to make better food choices for the rest of my life, now that I know how to. Macros! Workouts! I know how to lift weights now. I know how to work out smarter not harder. I've gained a sisterhood with my trainer/coach and the girls I train with, and more confidence! I know I'm a Bad ass now because I'm working my ass off for this."
Q: Best Fit Girl secret?
A: "Macros! Once you figure out the science project called macros, you figured out nutrition in your body. Macros has made it to where I can have steak and lobster and even some ice cream some nights! Now I think it's fun to track my macros and fine-tune them each week according to our goals I have for that week."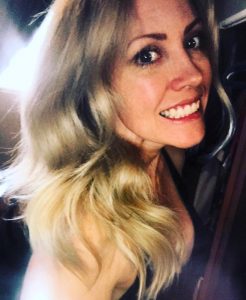 Q: Favorite go to meal or snack?
A: "For something sweet….. a power protein breakfast bowl with Arbonne vanilla protein powder, quinoa, green apple, hemp seed, Coconut, Pecans, nutmeg, almond milk. If it's something salty I want, then healthy chips with salsa and hummus."
"I know how to work out smarter not harder."~ Club 100 Bikini Bombshell Stephanie Griffith