Guest Blog: Trainer Stephanie Griffith and Spinning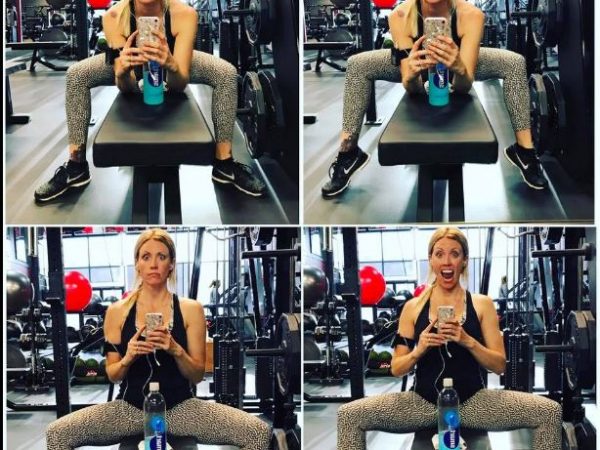 Guest Blog: Gear Up and Let's Spin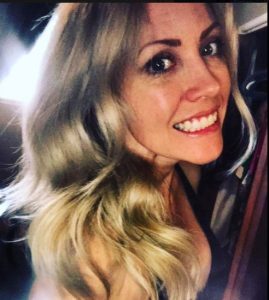 By Stephanie Griffith
How long have you been Spinning for?  I started Spinning almost 6 years ago in my friend Tara's first personal training studio, Splie.  I was hooked immediately!!  I liked the fact that it was low impact on my joints and could still deliver a huge caloric burn in an hour. I was intimidated at first but I then realized that I had full control over how hard I wanted to ride or not.  You have control on the bike. You decide what resistance you personally want to go.  The instructor is always giving direction, cues and resistance suggestions but you ultimately have all the control.  I personally follow what the instructor says, they're there to help you grow and make you stronger. 
What are some of the health benefits you like about Spin?  Me personally, my knees are sore from years of dancing and performing.  I like that Spin is a low impact cardiovascular exercise without impacting my joints.  Besides that, Spin is a high calorie burn, suits all fitness levels, has a low injury risk, increases mental fitness and is a weather proof exercise you can enjoy year round!! 
What made you want to become a Spinning Instructor?  Since switching to the fitness industry recently, and training everyday for my NPC Bikini Competitions the last 18 months, I spin in my house almost daily.  I create my own playlists already and while I'm doing it on my own each morning I always thought about how fun it would be to lead a class.  I got online and signed up for the spinning.com certification and the next weekend I had passed my test!!  I was so nervous my first class but that first fear of being up in front of everyone quickly faded and now I love it!! 
What kind of music do you play or how do you create your playlists for each class?  Music is my entire life having a background in dance.  I'm constantly creating new playlists in my own personal soundtrack for my daily life!!  I use Spotify and when I'm spinning on my own and I hear a song that moves me, I add it to a spinning playlist I have.  I then sit down and piece these songs together and make sure they flow and then figure out what we're going to do for that song; seated flat's, hill's, sprint's, jump's, tabata's, HIIT's.  I pick a warmup song and a cool down song and a stretching song and WALLA!!  Hour long spin playlist done!!  I like so many different types of music too.  You name it, if it moves me I'll put it in the mix.  I even came up with an 80's spin not too long ago that was fun!!  I also want a serious caloric burn when I'm spinning so I make sure I deliver… you can expect a 400-700 calorie burn in my classes!! 
Tips for Spin class?  Beginner or Advanced… For beginners, food before a class is key!! I got dizzy my first class because I had no food in my stomach. Even a protein shake before is good.  More advanced riders can probably go without food or anyone accustomed to fasting cardio. Tips for advanced riders: throw a HIIT in the beginning or end of your hour ride, it'll rev up you fat burning mode to keep you burning fat well after your session.  
Free Class! ~ Cycling with Stephanie ~ April 12th 5:30pm