Good Eats: Homemade Ranch Dressing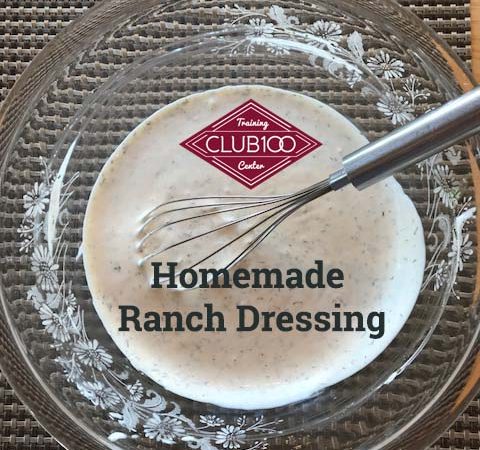 Good Eats: Homemade Ranch Dressing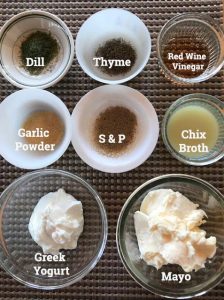 Ranch Dressing doesn't have to be just for cheat days when you make it yourself with whole ingredients.
When you realize how easy it is to make this awesome condiment, we promise you'll never buy store bought Ranch again.
You probably have all the ingredients in your pantry and fridge already. So toss out those bottles of Ranch, and make your own to order anytime you feel like it.
This recipe was adapted from a Paleo recipe, with the only change being that we subbed part of the mayo for Greek yogurt to give it a bit of a tangy taste punch, but if you choose to go all mayo, then it's totally paleo (if Paleo, use paleo mayo or make your own mayo, which is super easy too!).
Ingredients:
1 teaspoon dried dill
1 teaspoon dried thyme
2 teaspoons of red wine vinegar
1 teaspoon garlic  or onion powder
1/2 teaspoon of salt (more to taste)
1/2 teaspoon ground black pepper
2 tablespoons of Chicken broth (or veggie/ can be made from bouillon)
1/2 cup plain Greek yogurt
1 cup mayonnaise
* Mix together and store in refrigerator. Eat with basically anything. When it comes to ranch, there are no limits to uses!