Inside The Gym: Team Tahoe Club 100 crushes it at 2018 Squaw Valley Tough Mudder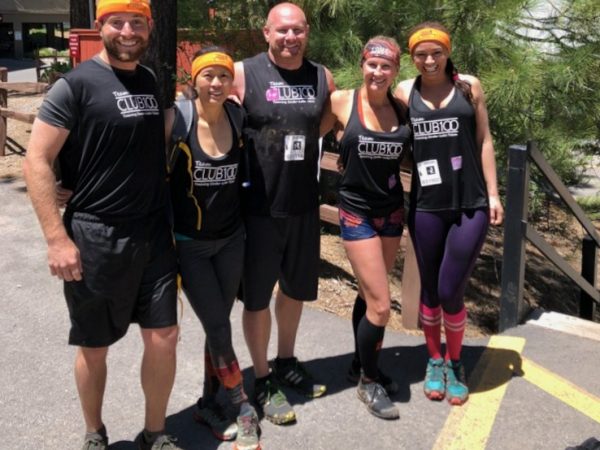 Inside The Gym: Team Tahoe Club 100 crushes it at local Tough Mudder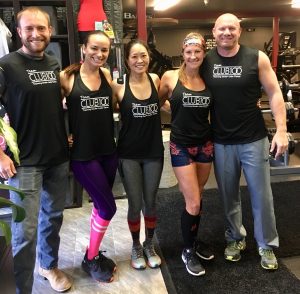 Tahoe Club 100 recently helped sponsor the 'Team Club 100' at the Squaw Valley 2018's Tough Mudder on Sunday June 10th. The team finished in 3 hours and 30 minutes and are amped for their next race together were they plan to be very competitive with their sights set on making the podium.
The team included Elite Spartan and Tough Mudder and Club 100 member, Kelly Winter who has done a few guest blogs on her OCR experiences. (Read More HERE and HERE).  Club 100 Trainer and avid OCR racer, Ana Tourino (Read Trainer Bio HERE). Club 100 member, Tuya Altangerel who was in the awesome video doing the High Octane Shuffle HERE. Also Club member, Jeremy Gilpin and Elite Spartan and Tough Mudder Cole Jensen.
Club members Kelly Winter and Jeremy Gilpin are heading to Idaho on June 23rd for their next races, this time competing in an Elite Spartan Sprint, 2 Open Sprints, and then a Hurricane Heat and ALL IN THE SAME DAY!!! Wow! Good Luck to them- and we'll be sure to be following their big race day!
Bravo Team Club 100 for your amazing accomplishments! Your hard work, dedication and training has paid off. We can't wait to follow you on your next race!
#Club100MembersRock #TeamTahoeClub100 #OCR #Spartan #ToughMudder