JJ McLAUGHLIN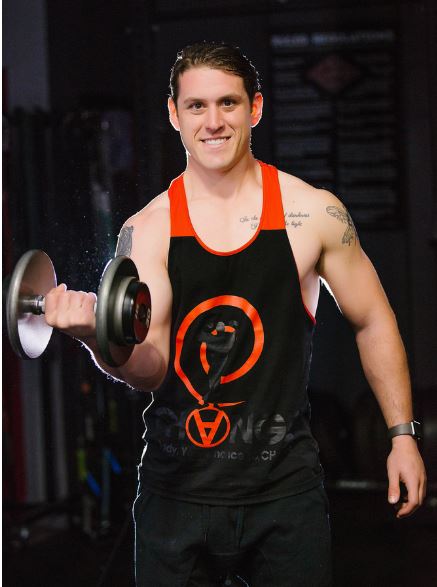 M
y name is JJ McLaughlin and I guide people towards the change they have always wanted to see in themselves. I believe in a focus on compound, foundational lifts to build the body and physique that you desire.
These lifts are the backbone of all my programming. By modifying my training to personally fit each of my clients, I am able to offer comprehensive lifestyle plans based on personal goals and needs.
I incorporate in-depth health and exercise evaluations, functional weight loss training and aerobics, strength training, nutrition coaching, fitness level testing as a metric to gauge progress, specialized sport specific training and more to produce dramatic results for each of my individual clients.
I understand that a personable and balanced approach (as opposed to an aggressive, single focus method) always produces better short-term and long-term results; my work is visibly noticeable with the clientele that I work with.
In addition, I am thumbtack certified and you can find my information through that website. Receiving various 5 star reviews, my programs have been very well received by those that I have trained with.
My training career began by working at a big box gym, 24 Hour Fitness, in Southern California as a personal trainer. Learning their training philosophies and programming development, I then chose to go in my own direction and start my own brand that I have named JJs Foundational Fitness. I still currently work privately through my own company and brand.
Education & Experience
❖ NESTA Certified Personal Trainer
❖ CPR/AED Certified-Red Cross
❖ 3 years of training experience