MEET WHITTELL WARRIOR: Isaiah Womack
The Warriors of Whittell: Isaiah Womack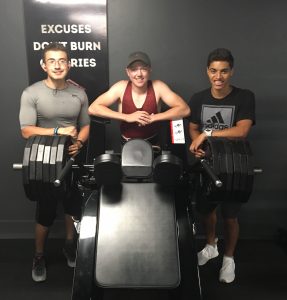 Meet three of the Warriors of George Whittell High School's Football Team.
Alexis Gonzalez , Sterling Manchester and Isaiah Womack are all training at Club 100 prepping for a great season this year. This month we are spotlighting each of these Warrior's as they prepare for their game days. We'll take a closer look at what fitness means to this generation of athletes.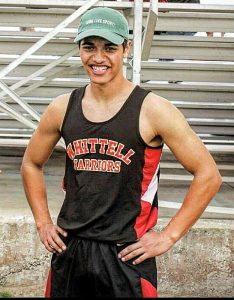 Name: Isaiah Womack
Age: 16
Football Position & Team: QB for Whittell High School
Question #1
What are your Athletic Goals? :
My athletic goals are probably to become stronger and faster. I also want to be able to dunk.
Question #2
What made you want to join the Whittell Warriors Football team?
I have played football for most of my life
Question #3
What is Your Training Schedule Like?
At the moment my training schedule is very mixed up and off and on. I want to be more consistent with my schedule
Question #4
What is your Proudest Fitness Accomplishment and why?
My vertical jump which was last measured at 32″, since a good vertical is important for basketball.
Check out a GWHS game this season,schedule here .