ROSIE
Cowen is a British ex-patriot who dropped into Lake Tahoe more than 20 years ago. Throughout school she was a competitive athlete, excelling in cross country, track and hockey. Being raised by a coach it has been in her blood from the get-go.
Rosie's fitness classes and training sessions have become legendary for both, their challenges and their rewards.Her energy is contagious and she doesn't stop until she can help you find your inner strength and personal empowerment. "It's not about what you look like," Rosie says."It's about how you feel."
Rosie specializes in HIIT (High Intensity Interval Training), TRX, and Schwinn Spin.HIIT provides the perfect platform for Rosie's strong philosophy of "challenge to change" and shows clients just how effective HIIT is for all fitness levels.Her boot camps specialize in creating a lifestyle change for both novice and experienced.
Although Rosie earned a degree in Hotel Catering Management, which led her to open a successful café and catering company in South Lake Tahoe, she has been able to pursue her passion of changing people's lives through fitness.
As a mother of three (miniature fitness nuts) Rosie understands how tricky it is to find balance between work, family, and finding time to work-out. But that hasn't stopped Rosie from getting stronger and she will inspire you to incorporate fitness into your life.
Education & Experience 
❖ AFAA and SCW Group Fitness Instructor Certification.
❖ SCW Group Strength Certification.
❖ Tabata Bootcamp Certified.
❖ Schwinn Cycling Certification.
❖ TRX Qualified.
❖ SCW Personal Training.
Rosie is amazing! She is an artist in how she sculpts my body. I used to be super intimidated about going to the gym and hated it. Rosie took away all of the intimidation and has created an environment where I absolutely love the gym –even when she is pushing me hard! 02/2021

Kalani Ho-Nikaido
No matter how many mistakes you make or how slow you progress, you are still way ahead of everyone who isn't trying.

acefitness.org
108 Resolution Sun Salutations to reset and illuminate energy that no longer serves you from the previous year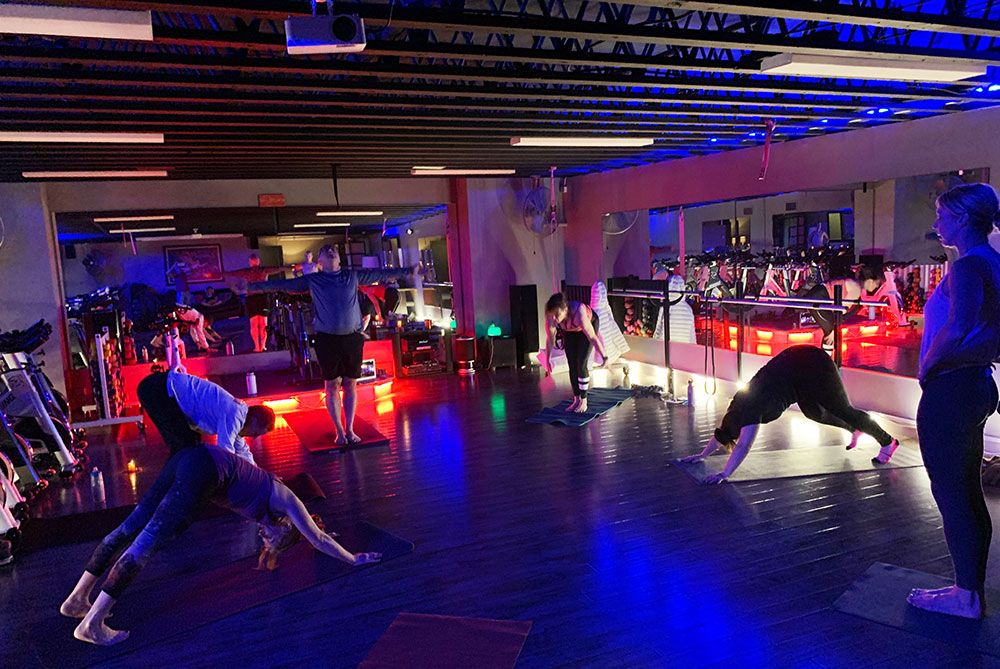 Rosie and her fitness Christmas Elves did one-mile burpees up Ski Run Boulevard and raised $2600 for the South Lake Tahoe Cancer League