Spotlight: Bikini Bombshell Karen West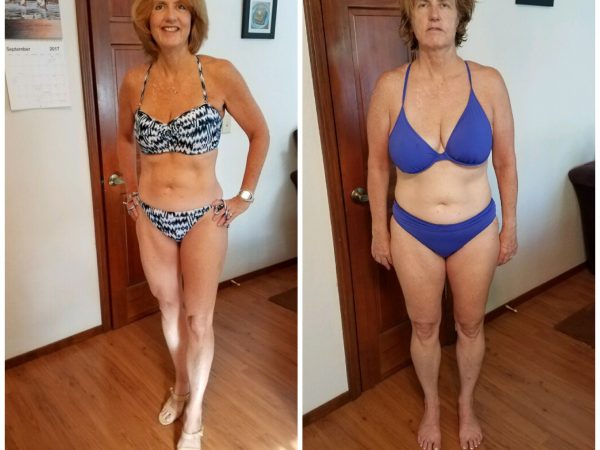 Bikini Girl: Spotlight on Karen West
Meet Karen West, who once worked for NASA as a telescope operator. Karen has been training with Bikini coach and NPC Bikini Alum, Tara Wallace. For over 12 weeks she has been working hard to achieve her transformation goals. 
Karen took some time after her training and answered a few questions about her journey and tells us if there's a chance she may decide to take that stage one day!
Bravo Karen and Happy Training!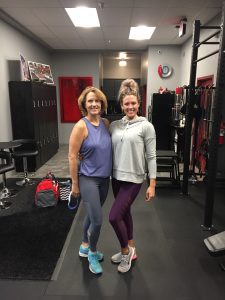 A little about myself:
My husband Brad and I moved to Tahoe from the bay area two years ago and are so grateful to have made that decision. We love it here. Prior to moving to Tahoe I worked for NASA as a telescope operator on an airborne observatory called SOFIA. When I gave my notice I had the opportunity to continue working for this project remotely as a software test engineer. So I work from home in my jammies with a little bit of travel mixed in. Some people would consider me a water baby, since that is where I am happiest.  I enjoy many sports and outdoor activities including scuba diving, surfing, skiing, biking, hiking, swimming, skateboarding, photography and many others. I have been active throughout my life (since 5 yrs. old) even getting to the point of participating in triathlons.  I wouldn't be surprised if I bought another skateboard even at my age of 56.
What made you want to do this 12- week transformation program?
This year I knew it was now or never to try and make a transformation where I could see muscle tone in my entire body, especially my arms and abs. I've always wanted to see definition but have never made the commitment to really get there and didn't have the incentive to get out of my jammies in the morning. Since joining Tara's group fitness classes last November, I witnessed other women taking part in the bikini boot-camp program and successfully achieving their goals of adding the strength and definition that I wanted to see in my own life. At the time that this session started I had a decision between participating or buying a paddle board.  I could always rent a paddleboard but I wouldn't be able to make this transformation without some help. I'm so happy I decided to make the commitment to my health and happiness.
What have you gained so far?
Prior to starting this training and meal plan I felt like the kitchen was my enemy. It's been sort of a joke between my husband and I. Since he cooks it's been easy to avoid going near there at meal times. However, I've actually taken part in some of the cooking and although stressful I got through it and am slowly learning that the kitchen can be my friend. I've realized that I don't need heavy dressings to enjoy a salad.
I am SO grateful for Tara's dedication to my success. She has helped me make the right choices in my self talk and to take a look at what makes me happiest.
What has been the most difficult part of this journey?
The food! I'm like a five-year old when it comes to eating. I don't like spaghetti squash or zucchini squash and was not a fan of butternut squash when I started. I had to talk myself into eating these particular items from the menu literally gagging along the way, my husband snickering in the background as I did so.
What favorite FIT tip do you have to share that works best for you?
I realize that all I need is about an hour and a half of time to train successfully for 5 days a week. Spin class is the go to solution for relieving any worn out, tight or tired muscles and having a workout buddy does wonders in challenging my limits. Its really not a burden to get to the gym for a productive workout. If I don't have time to get the whole workout in all at once I sometimes have the option of doing cardio in the morning and completing my weight training in the evening.
Is there a certain FIT recipe or meal you will continue to use or one of your own favorites you'd like to share?
Hmm? How do I pick just one there are several that I enjoyed (setting aside the spaghetti squash)? The steel cut oat pancakes has become a mainstay and the Tara's secret recipe hash is another. One meal I was able to put together myself includes a fresh salad with grilled chicken, apples, steamed and chilled butternut squash with a little lemon juice as dressing.
Is there anything else you'd like to add?
I would not have been able to complete this program without the support of my husband Brad. He's the cook in the house and was always willing to make whatever I needed.
I've struggled to be happy with my looks for large portions of my life, gaining and losing throughout the years in order to get that look I thought I wanted, reaching a low point of 100 lbs. in college while struggling with anorexia and then gaining it all back (and then some).  Participating in sports has been a major part of me from when I was 5 to now, but I never got to the point of seeing those six pack abs and toned arms that I wanted, even while surfing. I can say that I see the transformation from the beginning of this program to the end. I will continue with the weight training program and will be making healthier choices in my food options. I have at this point decided not to compete in a bikini competition but depending on what happens in the next three months I could easily change my mind.