TARA

WALLACE
T
ara Wallace owner of Splié Fitness is CLUB 100's Lead Group Fitness Instructor and Personal Trainer par excellence. Tara's got tenacity, talent, and soul. Tara brings to CLUB 100 an exciting collection of cutting edge classes including Spin & Barre, Rebel Cyclist, Best Butt Ever, Spin & Strength, Workout, Zen Spin, On the Road, Nooner, and TRX. Explore the newest classes and workshop offered by Tara and the Trainers of Splié.
Contact Tara of Splie' Fitness
Personal Training Packages with Tara
Splié Fitness
Tara believes that no matter what age we are or what profession we are in; we should never stop learning. We should always be a student of life. Tara continues to educate herself so she is updated on cutting-edge health and fitness information for her clientele.
Tara offers a non-traditional approach to fitness. A workout should be a part of the day that we look forward to, not dread.  If you are not excited about your workout, you haven't found your Soul-mate workout yet. Soul-mates make us feel alive; just as you soul-mate workout should make you feel Alive!!
Together, Tara assists her clients in finding the specific program to energize them and lift their mood as well as their bum! Her workouts are designed to not only challenge you, but to elevate your confidence and empower you with strength. To Tara, it's not just a workout; it's a "work-in" progress. It's about connecting with yourself- your whole self.
In life, people meet for a reason. When the student is ready, the teacher appears. Tara invites you to experience training in this unique environment. YOU will get STRONGER. You will leave feeling energized, and elevated to go do whatever it is in life that you do, only better.
Whether you are a beginner, an athlete, or someone looking to change the monotony of their routine; Tara is there to advance you to your next stage of change. Her goal is to do so through a positive, mindful exercise experience. She coaches her clients to effectively set goals and progress until they reach them.  Her clients will achieve their best body, as well as be inspired to live their best lives. All while increasing healthy behaviors and breaking through barriers.
Education & Experience
❖ ACE P/SCW Personal Trainer
❖ Mad Dogg and Schwinn Spin Certifications
❖ Training Expertise includes: Les Mills Body Pump, Yoga, Youth Fitness, Willpower & Grace, Piloxing, Method, Balletone, Inspirational Leadership, Zumba, Life Coach, Nutrition, Bender-Barre, Ballet-Barre, Turbo-Kick, Pi-Yo and TRX.
❖ Tara is a Healthy Livings Coach, Educator, NPC Bikini Competitor and Independent Consultant for Arbonne.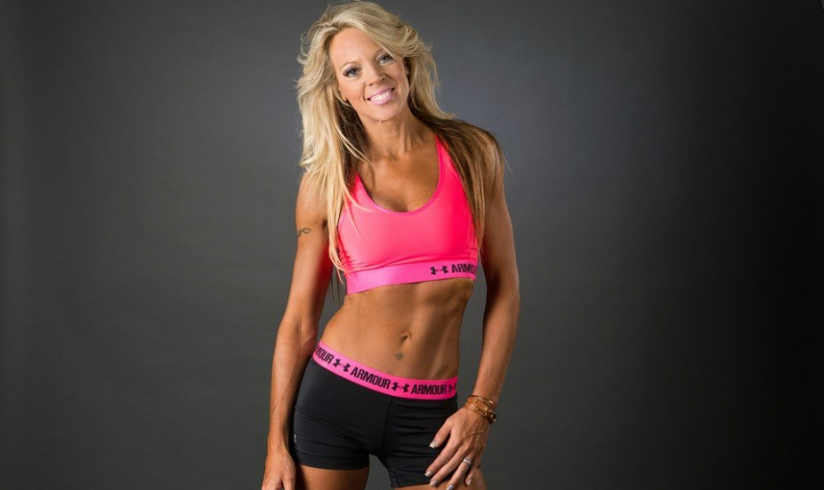 The Instructors of

Splié Fitness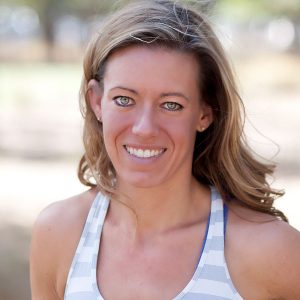 Anna
Wendell
Anna Wendell was born and raised right here in South Lake Tahoe to a very active and health conscious family. She spent her growing up years biking, skiing, snowboarding, hiking, and playing team sports. Needless to say, the importance of health and physical activity was instilled in Anna at an early age.
Anna's passion for fitness began to blossom in 2006 when she decided to get into "the best shape of her life" one year before her upcoming wedding to her wonderful husband.
Not knowing what to do really in a gym, she started taking group fitness classes on a regular basis. It was through that group atmosphere that Anna found she was inspired and motivated by her instructors and fellow class participants. Attending these classes soon became a regular part of her lifestyle!
In March of 2013, Anna decided to take her passion for health and fitness to the next level by attending SCW Mania Fitness Convention and obtaining her first certification which was Schwinn Indoor Cycling. She began teaching spin classes shortly after at Splié.
Being an accomplished road cyclist (2013 Death Ride Finisher), she excelled as a spin instructor by creating fun challenging rides with the goal of bringing the outdoor riding experience indoors!
After spending a couple years focusing on being a spin instructor, Anna decided to further her fitness career and became an AFAA Certified Group Fitness Instructor in September of 2015. Shortly after she completed TRX Suspension Training Course (Level 1 Rank White) and obtained her Jillian Michaels Body Shred certification in March 2016.
Anna is dedicated to furthering her education and remaining up to date on the latest fitness trends to help her be at the top of her game. She has also completed her ACE Personal Trainer Certification.

Margaret
Sagucka
Margaret was first introduced to indoor cycling in 2004, after taking her first class, she was hooked! Since then she has received her Schwinn Spin Certification in April 2015 and Barre Ballet Certification, March 2016
Margaret believes that working out is not just about getting in shape, it's about becoming stronger mentally and emotionally as well.
Margaret has always had a passion for music and strongly believes that music is what motivates people, as a result, Margaret is always creating fun lively playlists for her class. She puts a lot of practice, time, effort and thought into her playlists and carefully scripts an entire "show."
In Margaret's Rebel Cyclist Spin Class you will lose yourself in the music while at the same time get a total body workout!
Indoor cycling gave Margaret the strength, courage and confidence to find her passion.
Now it's about giving back what you receive.