From Club 100 Owners: Thanks for a great year!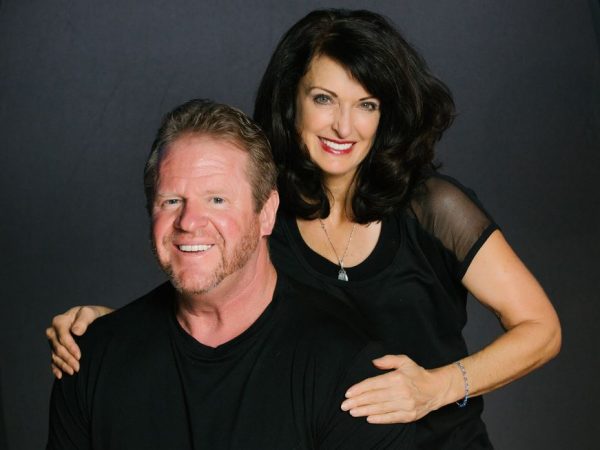 Thanks for a great year!

A happy and healthy New Year to all! 2017 was a great year at Tahoe Club 100 and we'd like to acknowledge our members and trainers for your dedication to fitness and the goals you've set and achieved!
The year started off with a bang as The Bikini Bombshells, under the direction of Trainer Tara Wallace, competed in multiple Bodybuilding, Bikini & Physique Contests. Combined, these incredible athletes racked up trophies and ribbons placing in both NPC and NSL local and regional contests competing against the best of the west. The Bombshells, no doubt, left their mark! Boom!
Also in the gym was legendary Eufay Wood yielding his expert craft as he professionally trained medal winning Olympians, rising college athletes (earning full scholarships!), and the 1st place winning Tahoe Outrigger Canoe Team. Not to mention his dedicated following that he whips into shape each session (literally) and they keep coming back for more!
And then there's the unrivaled energy that is Rosie Cowen and her Boot Camp Crew. If you were one of the many that accepted one of Rosie's Fitness Challenges last year, then you win! Rosie's '1000 Burpee Challenge' or her '1000 Rep-a-thon' (benefiting the Carson Tahoe Cancer Center), not to mention every class she teaches, may sound like the impossible, but then that's the magic of Rosie, she makes it possible. We are so excited to see what Fitness Challenges Rosie Cowen and her crew come up with this year!
We were also honored to spotlight Club member transformations and local athletes like an Elite Spartan Woman & Tough Mudder Champion. As well as introduce you to the next generation of athletes from Whittell High School and keep you on trend with guest blogs, interviews and workshops. We met members of the Club that are photographers, bakers, financial advisors, realtors, musicians, and local business owners, just to mention a few. All with incredible stories, goals and energy that are a testament to the inspiring community at Club 100.
We are excited to raise the bar in 2018, offering you fresh and new training solutions, services and equipment to help you continue to achieve your fitness goals. We look forward to spotlighting new local athletes, teams and Club members and sharing their stories, tips and inspiring experiences.
Thank you for choosing Tahoe Club 100 Training Center for your fitness needs. We are honored and grateful to be a part of your fitness journey and excited for all the adventures ahead this year!
Happy 2018!
– Susan and Randy Farnsworth, Owners of Tahoe Club 100
**Photo Credit to Jaime Emery of Rose Street Studio