Trainer Tip: Jennifer Fuller~ "Just Like Angel Food Cake"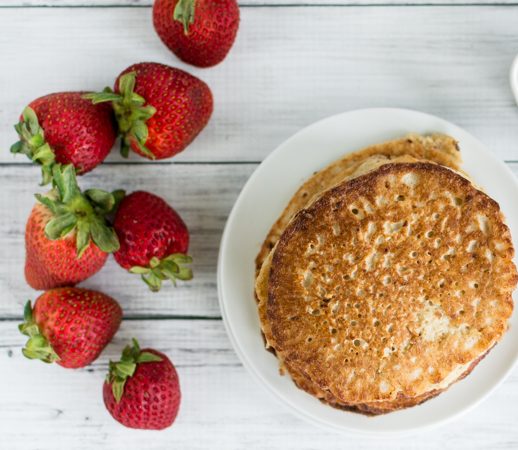 Trainer Tip: Jennifer Fuller~ "Just Like Angel Food Cake"
Do you have a sweet tooth? Want something protein rich that tastes like angel food cake, yet doesn't have any sugar?
Give this recipe a try:
Ingredients
1 scoop of optimum nutrition whey isolate flavor Vanilla Ice Cream
Add 1/4 cup egg whites
Add water to desired consistency
Preparation
Whip ingredients together with a whisk
Cook in a medium skillet with a small amount of  coconut oil spray
And enjoy!
*Add 1 cup of strawberries for that delicious angel food cake option!
(Recipe by: Jennifer Fuller, Trainer & Nutritionist)