Trending With Tara: 3 Trends of 2017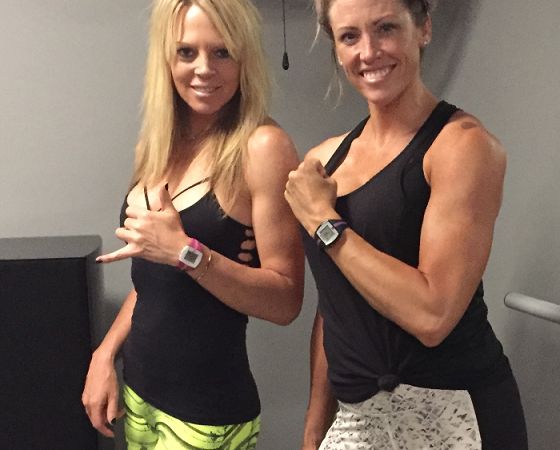 Club 100 Trainer, Tara Wallace, is a fitness and training enthusiast. In Trending with Tara,  Tara shares trends and tips she picked up along the way. She talks about all the ways we can incorporate new approaches to fitness in our own lives. Enjoy!
 Here are 3 Trends of 2017
A TREND is a general development or change in situation in the way people are behaving.
1. Wearable Devices
Bumping HIIT training out of its number one spot!  It's all about the pedometers, fit bits, heart ♥️rate monitors, smart watches and smart glasses.
The problem for most people with these is it they don't know how to use them! Start by Pulling them out of the drawers, then Google it or find directions on YouTube! You can learn anything on YouTube. If Nothing else, ask a millennial,  they should be able to show you how.
2. Body weight Training!

People have actually been doing bodyweight workouts for centuries, but it is currently high on the popular list, maybe because it's an efficient way to get fit for FREE. You don't need any equipment, you don't need a gym and you don't even need a gym membership. There are tons of body-resistance workouts on YouTube for free. It's back to the basics with push-ups, planks, lunges and squats. The old deck of cards workout works well in this category. One time is easy but try doing five or six rounds in a row. 

Or watch my video

HERE

for one of my quick body resistance workouts that I like to do in the gym.
It's short, it's hard and it's effective which is why it's Still high on the trending list, HIIT workouts are usually completed within or under 30 minutes. Remember though, most people don't go all out when doing HIIT, the important factor is to go all-out for short period of time. Lose your breath, push yourself and make it count!!
So, if you really want to be in style, put on your wearable device and find a HIIT style work out online that uses no equipment.

In or out of the gym, just get moving!!
 If you find yourself in need of more social interaction  or you get bored of riding that Peleoton bike by yourself at home, come into the gym and see me for a safe, efficient work out.
If Spin is not your thing- come talk to me about a one -on -one private training or one of her workout class. Studies are showing that weight training is still the number one workout for weight loss.
See you in the club.
-Tara