The Private Gym at Club 100 offers members 3,000 square feet of state of the art equipment including a multitude of training disciplines. Our cardio- conditioning equipment includes treadmills, stair climbers, row machines and spin bikes. Step into the Iron Underground for all your circuit and strength training workouts. The Private Gym also features free weights, functional cross training and boxing equipment. If you're looking for a serious training facility with serious equipment, The Private Gym at Club 100 is the place.
276 Kingsbury Grade Square
PO Box 5275 / Suite #107
Stateline, Nevada 89449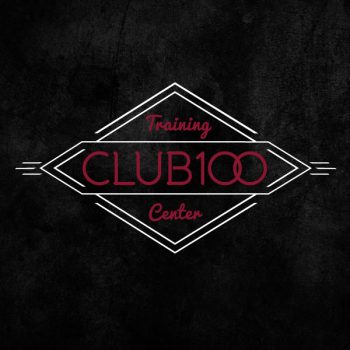 What distinguishes Club 100 Training Center from the "Commercial Gym Culture" is most importantly is our Premium Private Gym Memberships. Specifically this exclusive Membership gives members' complete access to the Training Center > 24 hours a day > 7 days a week > and member owns a key card.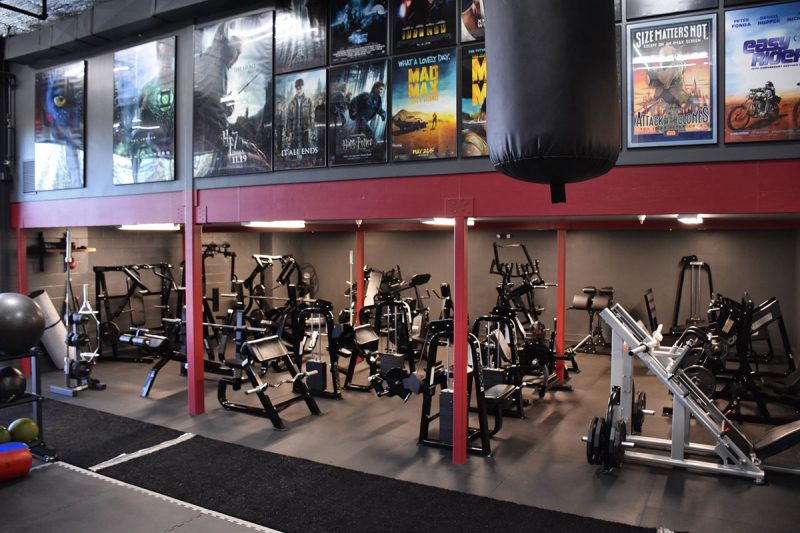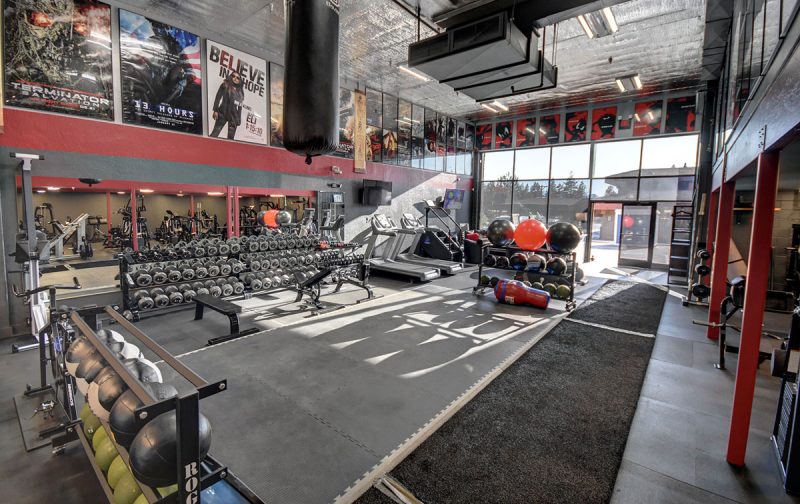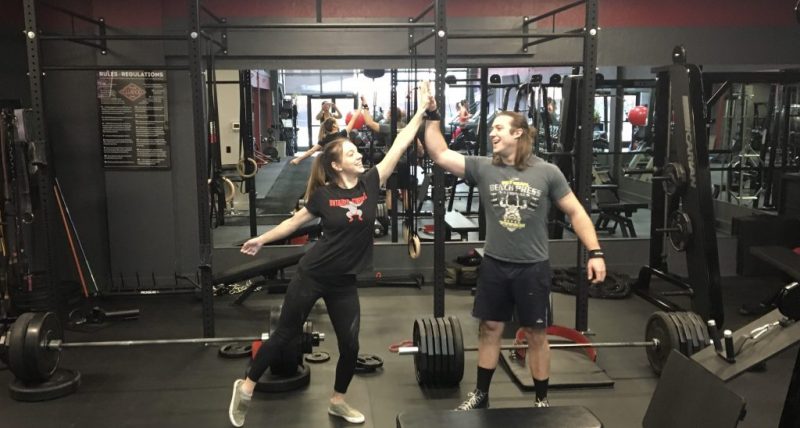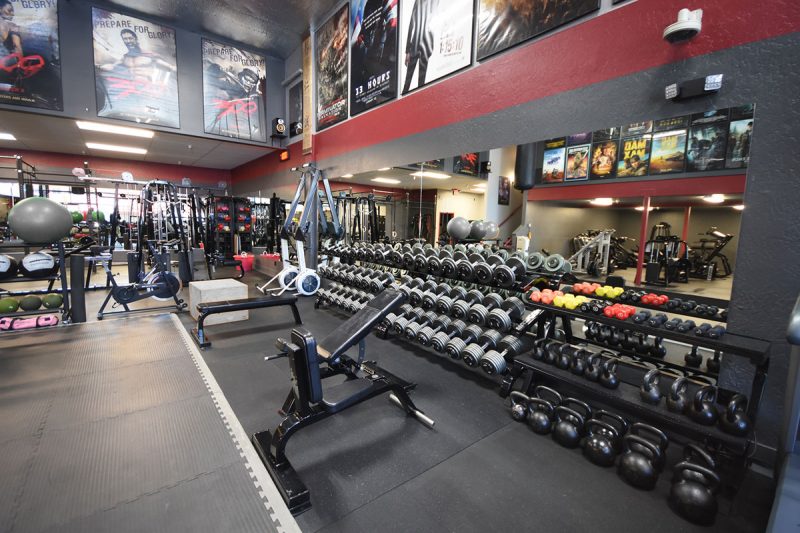 Whether you think you can, or think you can't – you're right. ~Henry Ford
12 MONTH GYM MEMBERSHIP
at club 100
24/7 access to the gym and all of its amenities. This prepaid membership has a one time enrollment fee which includes a key. No hassle with monthly billing. This contract will automatically bill after 12 months unless cancelled by member

Exclusive 24 Hour Private Gym Access

This membership is available prepaid only

Complimentary Consultation with Club 100 Trainers

For an additional $25 per month you have access to all group classes

Download Club 100 app from IOS or Google Play
Tahoe Club 100 Training Center – our field of dreams.
A dream that began with the simple love of working out in a gym,
To turning your garage into a home weight room,
To creating your own personal work-out studio in a warehouse,
To the culmination of Ideas in building a Private Gym and Fitness Studio where family, friends and like minded individuals can gather, get healthy, train effectively and share camaraderie in a private well-appointed training center
We have built it – you're invited to come.
Equipped with Hammer Strength Leverage Machines and Icarian Fitness Equipment, The Iron Underground in Club 100 has everything you could possibly need for circuit and strength training workouts.

Hammer Strength Upper Body machines include: Shoulder Press, Overhead Pulldown, Incline Tilt and Straight Bench, and Front Seated Row machine.

Icarian Upper Body and Leverage Equipment includes: Icarian Cable System, Fly Machine, Seated dip machine and Dip/Ab Station.

Legs and Lower Body Icarian machines include: Hack Squat, Leg Press, Leg Extension, Calf Press, Hamstring, and our newest, Icarian 45 degree leg press and Glut-Ham Developer (GHD). 
Whether you're a Mixed Martial Arts aficionado or just letting off some steam, practice makes perfect with Club 100 boxing equipment.

Cardio blast with one of our ceiling suspended Balazs heavy or angle punching bags.

Or focus your attention and find your rhythm on our mounted platform speed bag.

Club 100 also offers an array of grappling and boxing gloves, a sparring mitt, Cable Jumping Ropes and Medicine & Slam balls.

Offering all the boxing gear for a great upper body-focused cardio workout or simply to channel your inner champion; Club 100 has got you covered. 
Engage your core and improve muscle imbalances with Club 100's limitless assortment of free weight equipment. 

Challenge your body with a wide range of weight options including: 5 lb to 120 lb pro-style dumbbells, kettlebells, Icarian Straight, Curl Decline and Incline Benches with weight sets & plates, Curl bars, Olympic bars, Olympic style HEX bar and a commercial landmine holder.

Exercising with free weights offers infinite possibilities to help you obliterate even the toughest of trouble zones.
Functional Cross Training Equipment
Body through space and cross training has become a fundamental training method for both professional athletes and fitness enthusiasts alike.

 

Increasing body strength, agility and cardio endurance, Club 100 offers a vast selection of functional cross training equipment including:

Our new Rouge Squat Rack, Smith Machine, TRX straps, Battling Ropes, Power Bands, Medicine, Slam and Stability Balls, Bosu Balance Trainers, Sandbags and Plyo boxes.

As the definitive Training Facility in the Tahoe Basin, Club 100 is proud to offer a resistant training path of over 40 feet of Artificial Turf. Whether you're push/pulling a weighted sled or lunging our turf track, you're assured the Highest Intensity Interval Training workout ever. It's the ultimate plateau-buster!
Club 100 strives to make working out as seamless as possible for our members, which is one reason why we offer the most effective Cardio equipment available.

Our cardio area includes: Precor Fitness Treadmills, Stair Master, Stair Climber, Upright Bikes, Recumbent Bikes, and Row machines.

Whether you're warming up before a work-out or looking to burn serious calories, Club 100 has the cardio equipment to keep you moving. 
If you're looking to step up your game and bring your fitness to the next level a Club 100 Personal Fitness Trainer is your answer.
A Personal Fitness Trainer will privately work with you in a safe and effective manner to help develop workout routines based entirely on your needs and goals.
Specialties include: strength training, cardiovascular training, sport-specific conditioning, flexibility, rehabilitation, yoga, TRX, nutrition, weight & lifestyle coaching and speaking for us maturing baby boomers… stability, endurance and injury prevention workout routines.
Book a complimentary consultation with any one of Club 100's excellent Trainers. We're sure you'll find one to fit your fitness needs.
I have been to gyms all over the country, all over California, Nevada and Tahoe, 24 hour fitness gyms, LA Fit, and numerous small gyms. I can honestly say if I had to pick one gym to workout at until I die, it would be Tahoe Club 100. Equipment is clean, pristine, and all state of the art. What really makes this gym though is the environment. There is no pressure, no competition, no intimidation. Everyone will welcome you and shake your hand; and that is what makes this gym so great.
Bentley M.