LET THIS BE YOUR BEST SUMMER
START WITH CLUB 100
C
LUB 100 Training Center is a Private Gym and Fitness Studio on the south shore of Lake Tahoe, NV – where fitness enthusiasts can gather, train effectively and share camaraderie in a modern, clean well-equipped gym.
What distinguishes CLUB 100 from the 'commercial gym culture' begins with our Private Gym Memberships offering our members' exclusive rights and complete 24 hour access to the Training Center.
Studio Memberships offer access to The Studio featuring group fitness classes in Spin, TRX, Boot Camp, Yoga and Strength Conditioning. The Personal Training and Trainers Gym Special Memberships offer access to the Private Gym for personal training with CLUB 100 Trainers.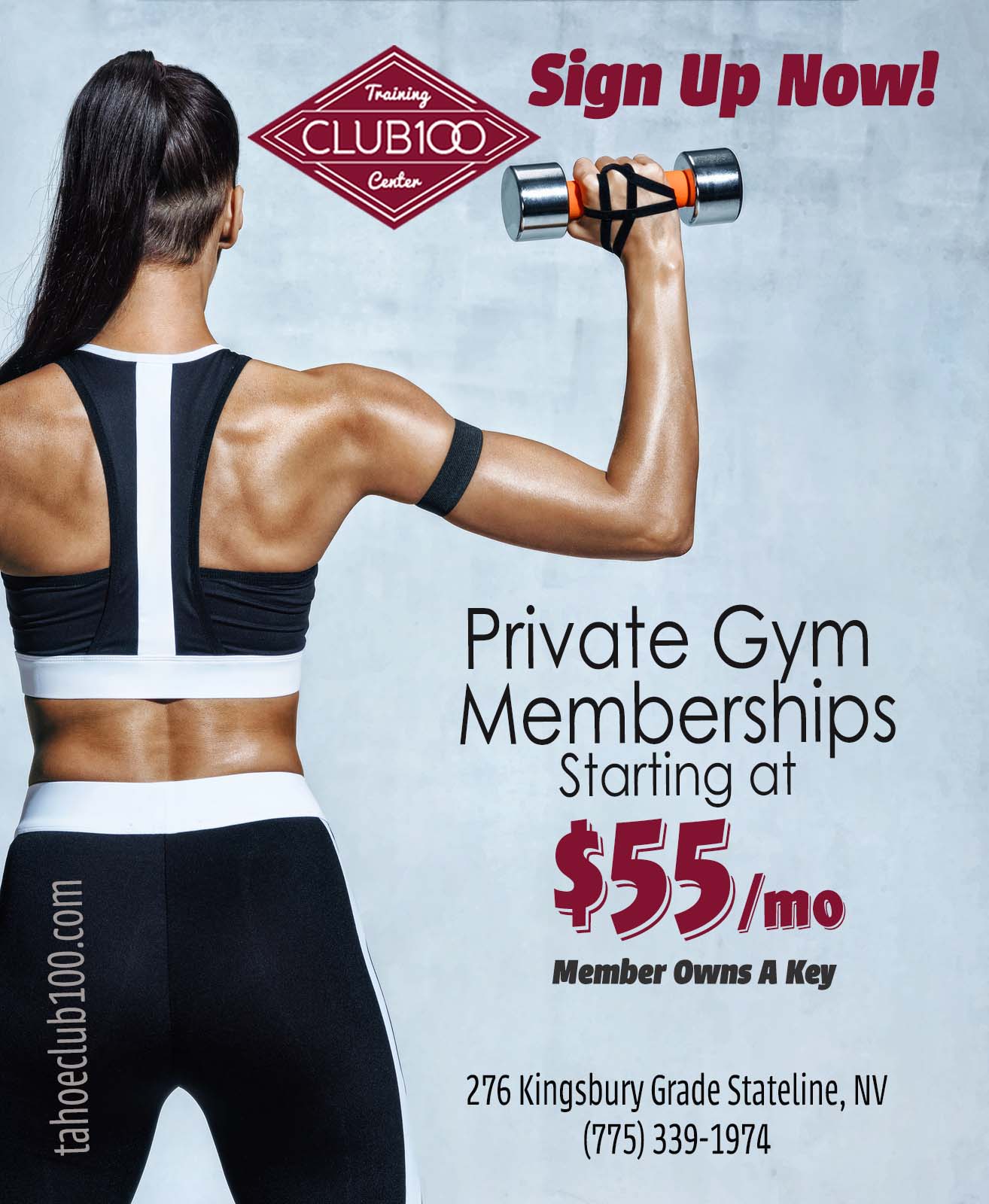 TAKE A LOOK INSIDE ~ PRIVATE GYM MEMBERSHIPS